---
Art -> Art Appreciation/Art History
---


Sister Wendy's Grand Tour: Discovering Europe's Great Art

Sister Wendy's 1000 Masterpieces

Site: Metropolitan Museum of Art: Timeline of Art Hisoty
URL: http://www.metmuseum.org/toah/splash.htm
A beautiful and deeply interactive overview of world art history through chronology, maps, and themes, highlighting items in the collections of the Metropolitan Museum of Art. Includes fabulous videos.
Tip: Changes regularly. Extends to 1400 a.d. as of this review, but will eventually extend to the present day. Bookmark and visit often.
Tip: Check out the Navigating the Timeline link at the bottom of the page.
Dr. Brain's Directory
Top of Page
---


The Annotated Mona Lisa: A Crash Course in Art History from Prehistoric to Post-Modern


The Secret Art of Dr. Seuss

65 illustrations of paintings by Theodor Geisel (Dr. Seuss), created for his own pleasure and never shown to the public

Site: ArtSmart: Learn About Art
URL: http://www.nextmonet.com/artsmart/index.jhtml
Beautifully presented lessons on all aspects of art and art collecting. Covers Collection Basics, Subjects, Form, Content, and Media.
Tip:
Dr. Brain's Directory
Top of Page
---


Art for Dummies

A fun, friendly guide that lets anyone understand, appreciate, and evaluate art


Independent Spirits: Women Painters of the American West, 1890-1945

Site: Olga's Gallery
Author: Olga
URL: http://www.abcgallery.com/
More than 8000 works of art from Ancient Greece to the 20th century. Search by Artist, Country, Movement, or Name of painting.
Tip: Subscribe to Olga's monthly newsletter (link at bottom of page) for a wealth of information on individual artists and art movements. It's an art education in your inbox.
Dr. Brain's Directory
Top of Page
---


Pre-Raphaelite Women Artists

Paintings, drawings, photographs, and other works that women contributed to the Pre-Raphaelite movement


Subway Art

Enjoy some the finest urban folk art America has produced

Site: Artchive
Author: Mark Harden
URL: http://artchive.com/ftp_site.htm
Simply tons of information on artists, art movements, and individual works, plus tours of special areas, and a section on art criticism (http://artchive.com/critic.htm - Warning: annoying blinking banner alert for this page) for the truly devoted.
Bonus: Free wallpaper, with a new image every month. Vote for the next one yourself.
Dr. Brain's Directory
Top of Page
---


The Pre-Raphaelites

157 illustrations, 21 in colour. Some of the best-known and best-loved of all English paintings
---
Music -> Instruction
---


Music Reading for Guitar

Like a complete two-year guitar course in book form - includes over 450 songs and examples

Classical & Fingerstyle Guitar Techniques with CD (Audio)

Site: FamilyGames.com
Author: Nick Sullivan
Nick Sullivan, author of The Seventh Princess, presents the free NoteCard music reading tutorial. 12 levels of difficulty progressing until the entire musical staff has been mastered. Other great tutors and games available as well.
Dr. Brain's Directory
Top of Page
---


How to Play Popular Guitar in 10 Easy Lessons

A beginner-friendly introduction to guitar

The Guitar Handbook


How to Play Popular Piano in 10 Easy Lessons

Site: The Piano Education Page: Learning to Play the Piano
Author: John M. Zeigler
URL: http://www.piano.avijon.com/pnolearn.html
No actual lessons here, but tons of good info and advice you need before beginning to study the piano. Includes tips on finding and choosing a piano teacher, studio etiquette, self-study, and much more.
Dr. Brain's Directory
Top of Page
---


Piano for Dummies

Designed to make playing piano a fun and friendly experience - the CD lets readers listen to the exercises and pieces found in the book

Beethoven: Simplified Piano Solos
---
Music -> Theory
---


The Really Big Book of Children's Songs

More than 60 well-known childrens' songs, from traditional and entertainment sources.

Site: SFSKids Fun With Music - The Music Lab
Author: SFSKids.org
URL: http://www.sfskids.org/templates/musiclab.asp?pageid=4
This basic music learning site from the San Francisco Symphony is a shining example of how the web excels in education when designers know how to make use of it. Covers staff, signatures, notes, tempo, pitch, rhythm, harmony, symbols, and instrumentation. The Performalator and Composerizer are great interactive toools to get kids excited about music.
Tip: Don't overlook the Radio link at the top of the page. Six channels of SFSKids Radio offer even more musical learning and fun. More selections become available as you listen to each channel. While it's loading, watch the animation that illustrates the duration of each type of musical note.
Dr. Brain's Directory
Top of Page
---


Easy Recorder Tunes

More than 100 easy tunes for the beginning recorder player: jazz, folk, classical, modern. Color illustrations, playing tips, graded progression.


Woody Guthrie: Poet of the People

An illustrated biography of one of the most powerful figures in American music. A good introduction for children, and a great gift for any folk music fan.

Site: SFSKids Fun With Music - Instruments of the Orchestra
Author: SFSKids.org
URL: http://www.sfskids.org/templates/instorchframe.asp?pageid=3
The San Francisco Symphony presents a basic introduction to musical instruments and how they are played. Photos and sound files accompany each instrument, and a text window gives lots of interesting facts.
Tip: Be sure to use the up and down arrows to the right of the text to see more about each instrument, and click the Sound On button if you want to hear the instrument play. Also, in the upper right corner of each instrument window is a link to view the instrument in a Quicktime VR window.
Dr. Brain's Directory
Top of Page
---


This Land is Your Land (Book and Music CD)

The complete lyrics to "This Land is Your Land," a photo essay on Woody Guthrie, and a tribute by Pete Seeger. CD Includes nine popular folk songs performed by Woody and Arlo Guthrie. Full-color illustrations.


Harmony & Theory

A Comprehensive Source for All Musicians

Site: Java Music Theory
Author: Rob Whelan
URL: http://web1.hamilton.edu/javamusic/NoteReading.html
Test your knowledge of sight reading with interactive drill programs like Note Reading, Piano Key Finder, Scale Building, Chord Drills, and four more. Recommended for those who already know a bit about music.
Tip: Read the instructions at the bottom of the page before proceeding.
Tip: Suggested ways of getting the most out of these drills are at http://web1.hamilton.edu/javamusic/curricu.html

Dr. Brain's Directory

Top of Page
---


Contemporary Music Theory: Level One

A complete harmony and theory method designed specifically for the pop and jazz musician


6 Steps to Songwriting Success

The Comprehensive Guide to Writing and Marketing Hit Songs

Site: Big Ears
Author: Michael Ossman
URL: http://www.ossmann.com/bigears/
The remarkably clever Java Applet on this site is used to train your ears to hear musical intervals. Dr. Brain would have thrown in another brain but for the fact that it's not terribly intuitive. Recommended for intermediate to advanced music students.
Dr. Brain's Directory
Top of Page
---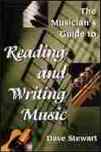 The Musician's Guide to Reading and Writing Music

A basic book for both beginners and seasoned players who never learned to read music
---
Music -> Miscellaneous
---


The Reel World: Scoring for Pictures

The Comprehensive Guide to Writing and Marketing Hit Songs

Site: Film Scoring QuickTime Movies
Author: DigitalProSound
URL: http://www.digitalprosound.com/2001/01_jan/features/quicktime4-1.htm
Apple's QuickTime is practically the de facto industry standard for digital movies on the Web - now you can learn how to put music to your QuickTime movies. You will, of course, need to download the QuickTime Player.
Dr. Brain's Directory
Top of Page
---


Home Recording for Musicians

Packed with useful tips for amateurs and professionals on every aspect of recording